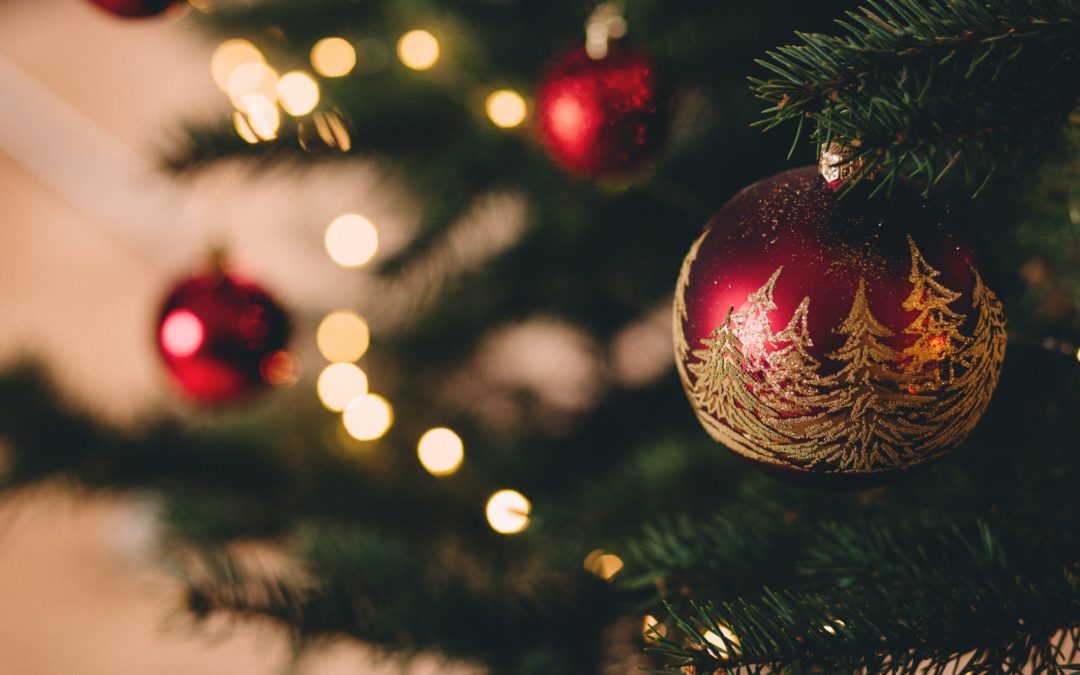 Contribute to your Giving Fund now. Distribute donations later!
Reduce stress & increase intentionality.
Do you have financial gifts you'd like to make by the end of the year, but you don't have time to thoughtfully decide where you'd like to donate your gifts?
Having a Giving Fund (also known as a Donor Advised Fund or DAF) through the Ten Talents Foundation, allows you to make one year-end tax-deductible gift to your Fund now and distribute the gift to various causes in the future!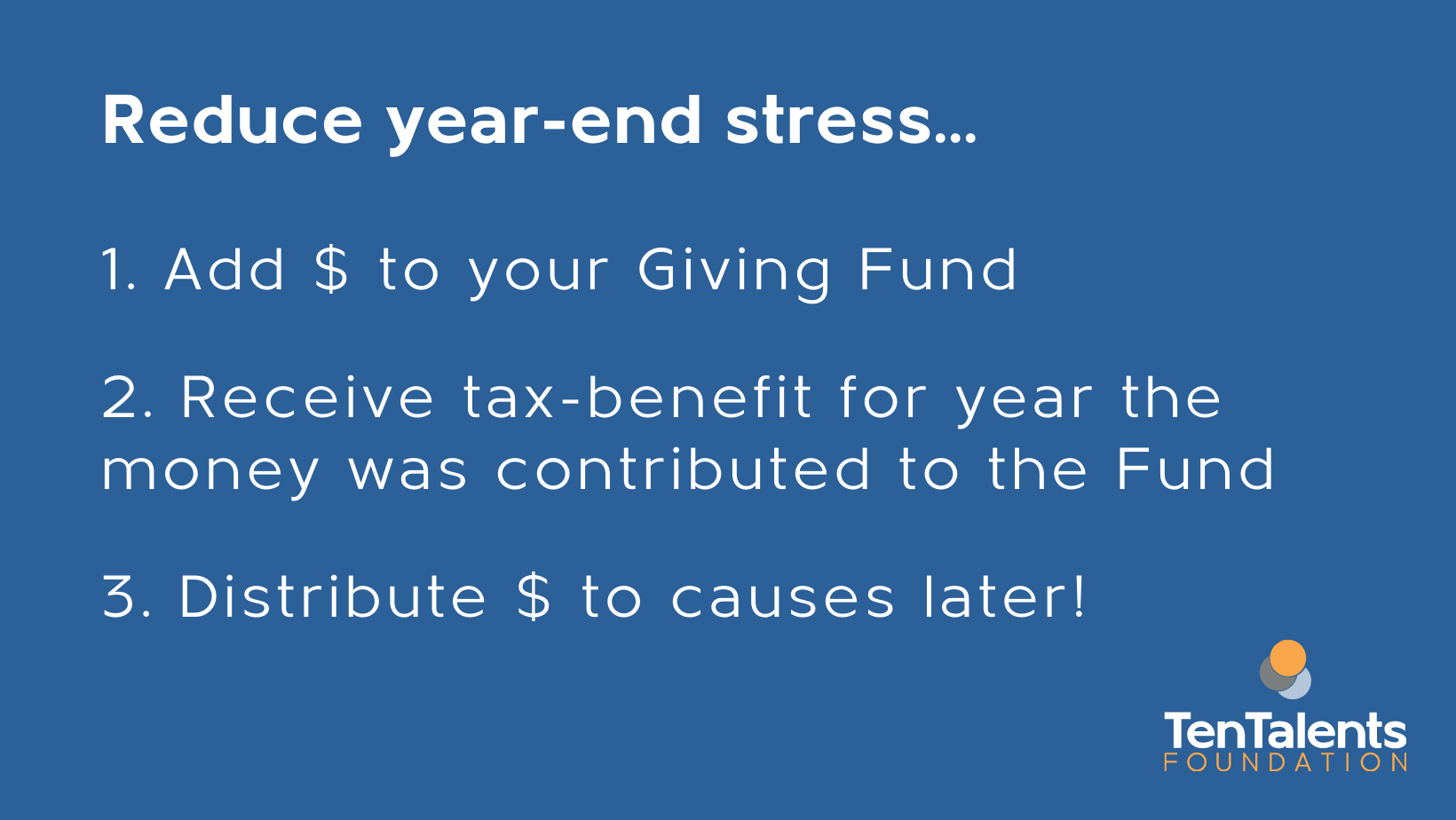 For example: If you open and contribute to your Giving Fund this December, you will receive a tax-benefit for the year the money was contributed to the Fund (i.e. 2022). You can then make gifts out of your Giving Fund in 2023 and beyond!
This allows you to grow your Giving Fund to meet a ministry's specific need later, or have more time to pray about your giving rather than rushing into random year-end donations.
Interested in learning more about this process and launching your own Giving Fund? Contact Ten Talents at (559) 387-5534, info@tentalentsfoundation.org, or by clicking the button below today!